Stripes, Stripes and More Stripes
Decorate any area of your home from hallway to kitchen in colorful trendy stripes. Studio K can create any size floor mat with stripes in any color combination, width or direction. Enjoy the durability and decorative appearance of these stylized floor mats.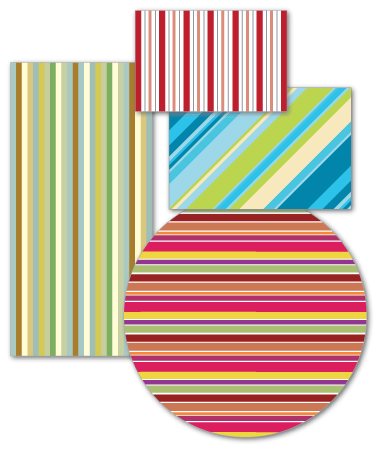 Order from standard sizes or create your own size. Just email with stripe info (colors/widths) and mat size information.
(An emailed proof will be provided once mat is ordered. For close matching colors provide hardware store wall paint swatch color names and brand.)
Choose from these standard sized digitally printed floor mats:
30" x 20" $110
36" x 24" $125
58" x 38" $225
58" x 28" $175
96" x 48" $450
48" Dia Circular $275
Note: prices do not include shipping and handling costs. Please provide city and zip for an estimate in your order email.
Larger hand painted striped mats are also available in any size/shape, email for a quote.
Order your custom striped floor mat to match your room today!
Email Studio K to Order or for a free estimate.
All floor mats are created on recycled vinyl remnants or seconds - vinyl that would otherwise be thrown in our landsfills.